Round-Cut Diamond 4.24 Ct. Ring
AMIROM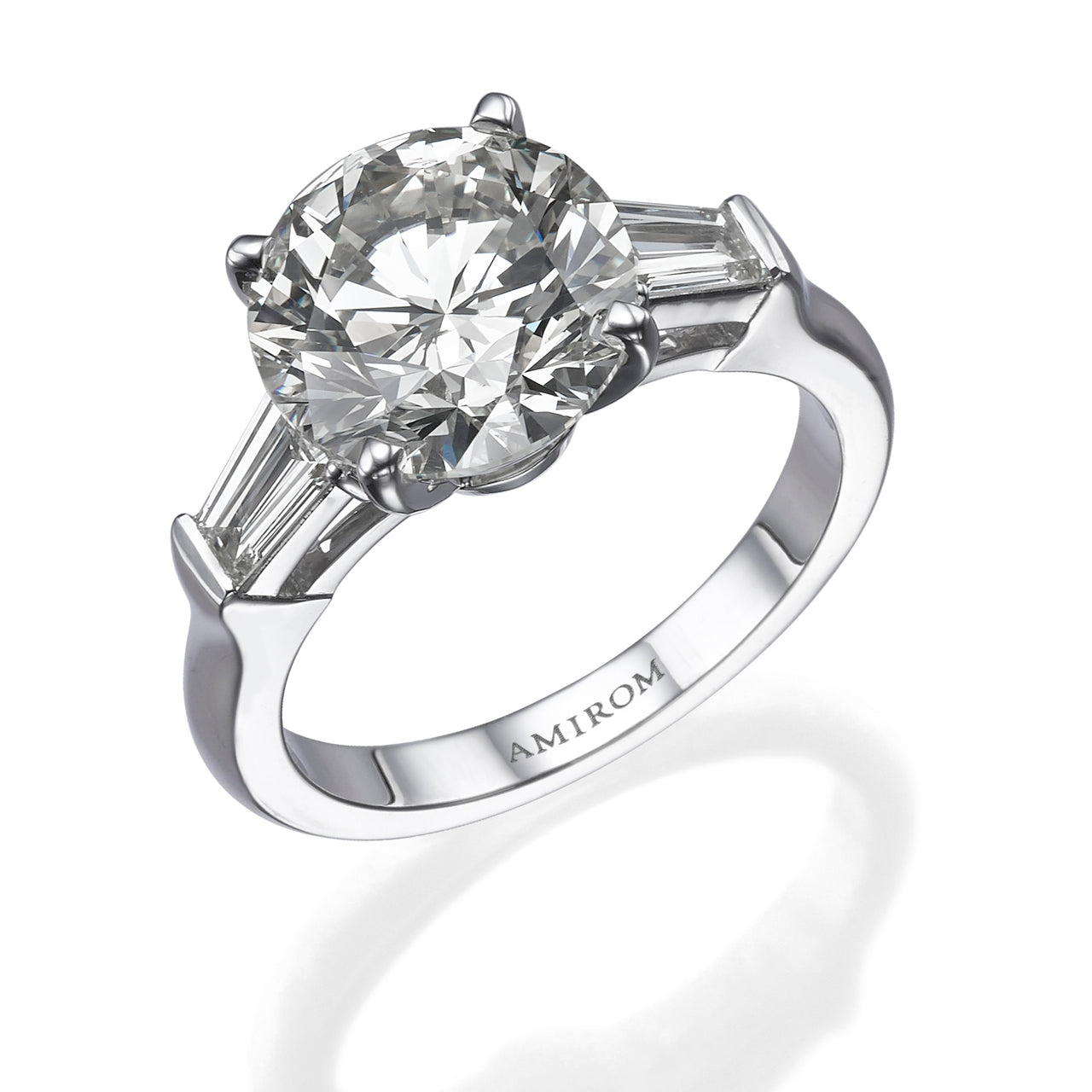 Product Description 
Satisfying and gorgeous ring made in 18K white gold band featuring one round-cut timeless diamond with two sparkling tapers-cut diamonds by each side. A perfect proposal ring ideal for an anniversary present, and great for special occasions.
Product Details

Gemstone: Diamond 4.24 Ct.
Amount of Gemstones: 1 diamonds.

D

iamond cut (Round).
Gemstone Color / Clarity: H VVS1
Certificate: GIA.
Gemstone diamonds cut Taper: Color / Clarity: G VVS Ct. 0.57 total, 2 stones.
Total Diamond Carat Weight: 4.81 ct.
Diameter: 10.42 mm.
Material: 18k.