Round-Cut Diamond 7.05 Ct. Ring
AMIROM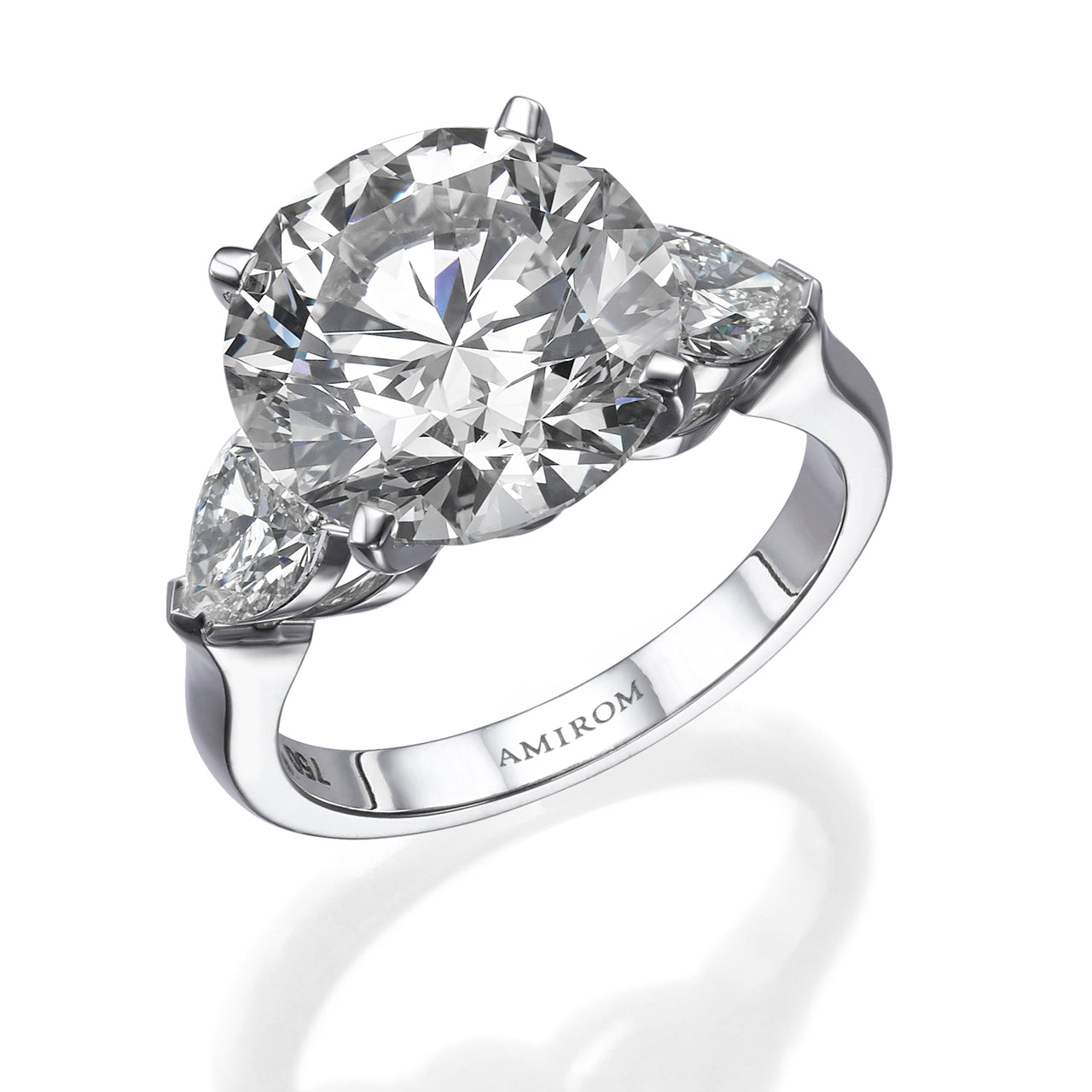 Product Description
The most popular of all diamond cuts, round brilliant diamonds rings that renowned for their brilliance and sparkle. Round rings have long had the ability to captivate and charm. This fabulous round cut diamond ring features two lovely pear-cut diamonds with an 18K white gold band. Perfectly blending with other jewelry and ideal for special occasions.
Gemstone: Diamond 7.05 Ct.
Amount of Gemstones: 1 diamonds.
Diamond cut: (Round).
Certificate: GIA -

 

Color / Clarity: H VS2
Gemstone diamonds cut Pear: Color / Clarity: H VS Ct. 0.66 total, 2 stones.
Total Diamond Carat Weight: 7.71 ct.
Diameter: 12.22 mm.
Material: 18k.