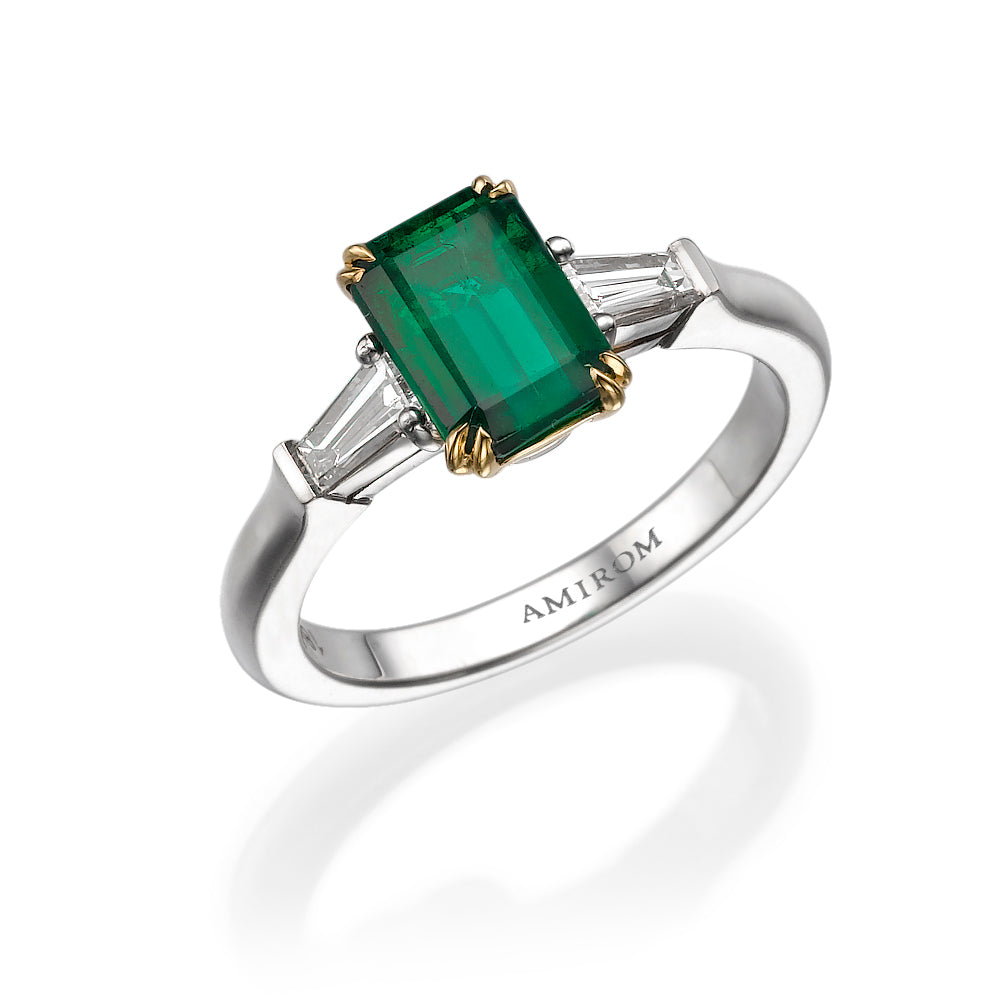 Product Description
This magic ring features a green emerald set in a handcrafted 18K gold mounting with two gorgeous taper cut diamonds.
Symbolizing encompasses not only royalty but also wit, eloquence, and foresight.
Product Details
Weight emerald: 1.22 Ct.
Cut: Emerald.
Color: Vivid green.
Origin: Zambia.
Certificate: IGI.
Gemstone: Diamonds cut Taper Ct. 0.41 total, 2 stones.

 

Diamonds: Color E/ Clarity: VVS.
Material: Gold 18K.