Eternity D Flawless Ring
AMIROM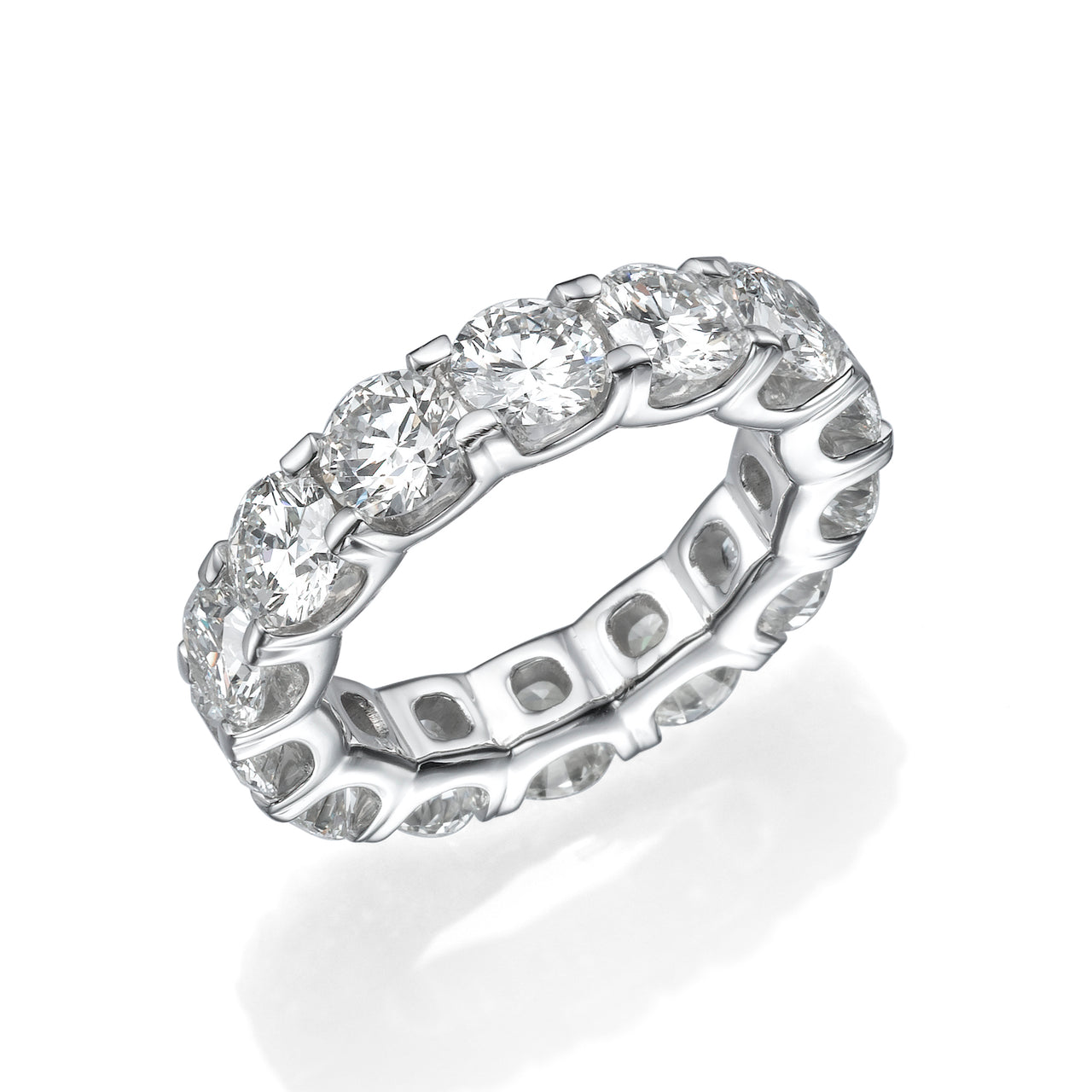 Product Description 
An elegant fourteen stunning stones set Eternity ring features dazzling round cut hight quality D flawless diamonds. This charming ring is a timeless classic and sits fabulously with any jewelry. Round diamonds are an ideal choice for designing your own jewelry style.
Gemstone: diamond 5.76 Ct. Total.

Amount of Gemstones: 14 diamonds.
Gemstones Cut: Round.

Certificate: GIA -

 

Color / Clarity: D Flawless

Diameter: 6.15 x 5.38 mm.
Material: 18k.