Exclusive Ring - Emerald cut Diamond
AMIROM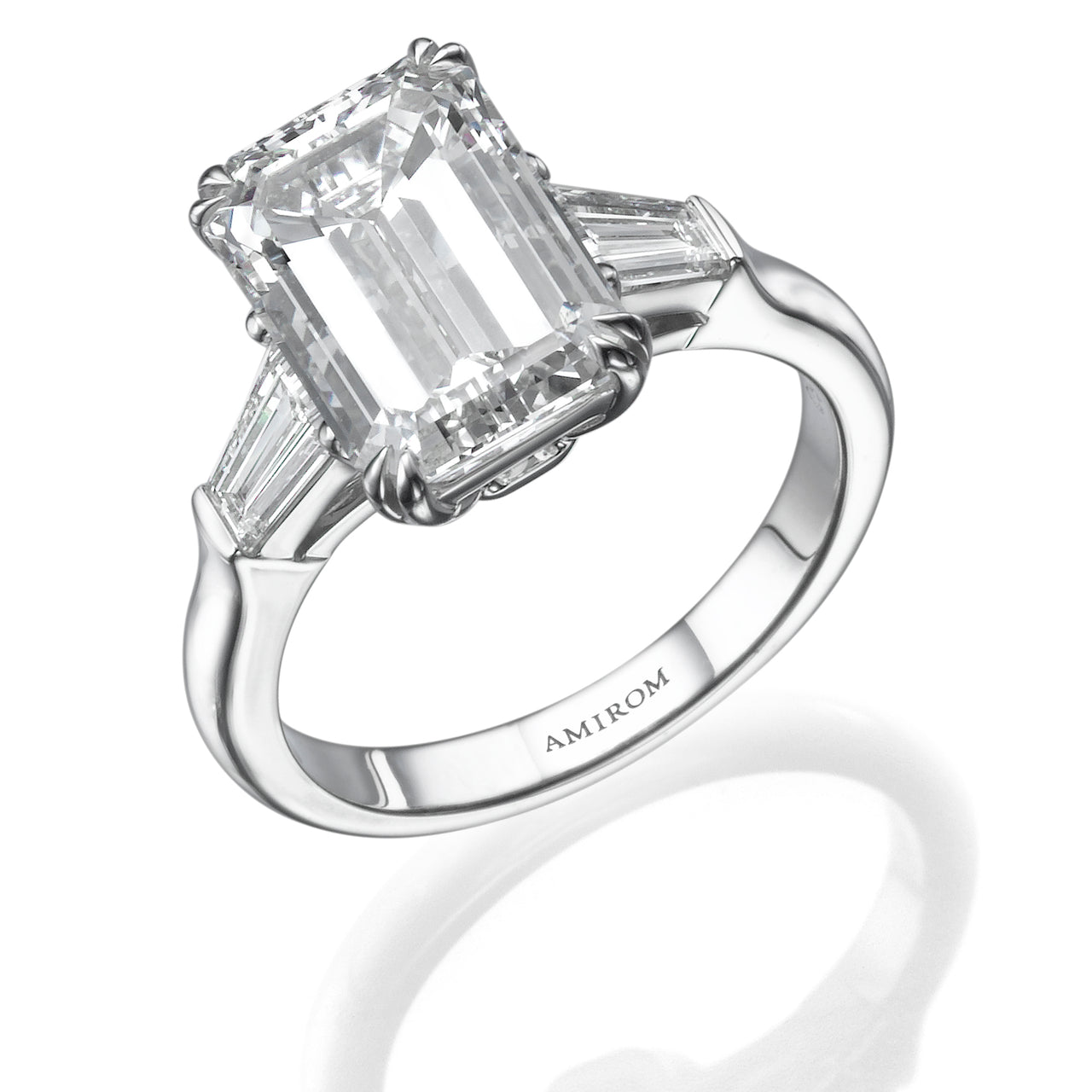 Product Description 
Incredibly expressive and effective cut that looks great in both vintage jewelry and modern stylish jewelry.
If you are a fan of the emerald cut you undoubtedly have great taste. Elegant elongated shape, long facet, and amazing depth are the constant companions of such precious stones.
Two baguette-cut stones on the sides are placed on the central diamond, which looks really impressive because of the correct presentation.
This highest quality ring is confirmed by a GIA certificate. 
Product Details

Material: 18k white gold with rhodium plating.
Gemstone: diamond 5.02 Ct.
Amount of Gemstones: 1 diamonds.
Gemstones Cut: diamond cut (Emerald).
Certificate: GIA.
Gemstone diamonds cut Taper: Color / Clarity: F VVS Ct. 0.58 total, 2 stones.
Total Diamond Carat Weight: 5.60 ct.
Gemstone Color / Clarity: F VS
Diameter: 12.00 x 8.39 mm.