Exclusive Ring - Oval Cut Diamond
AMIROM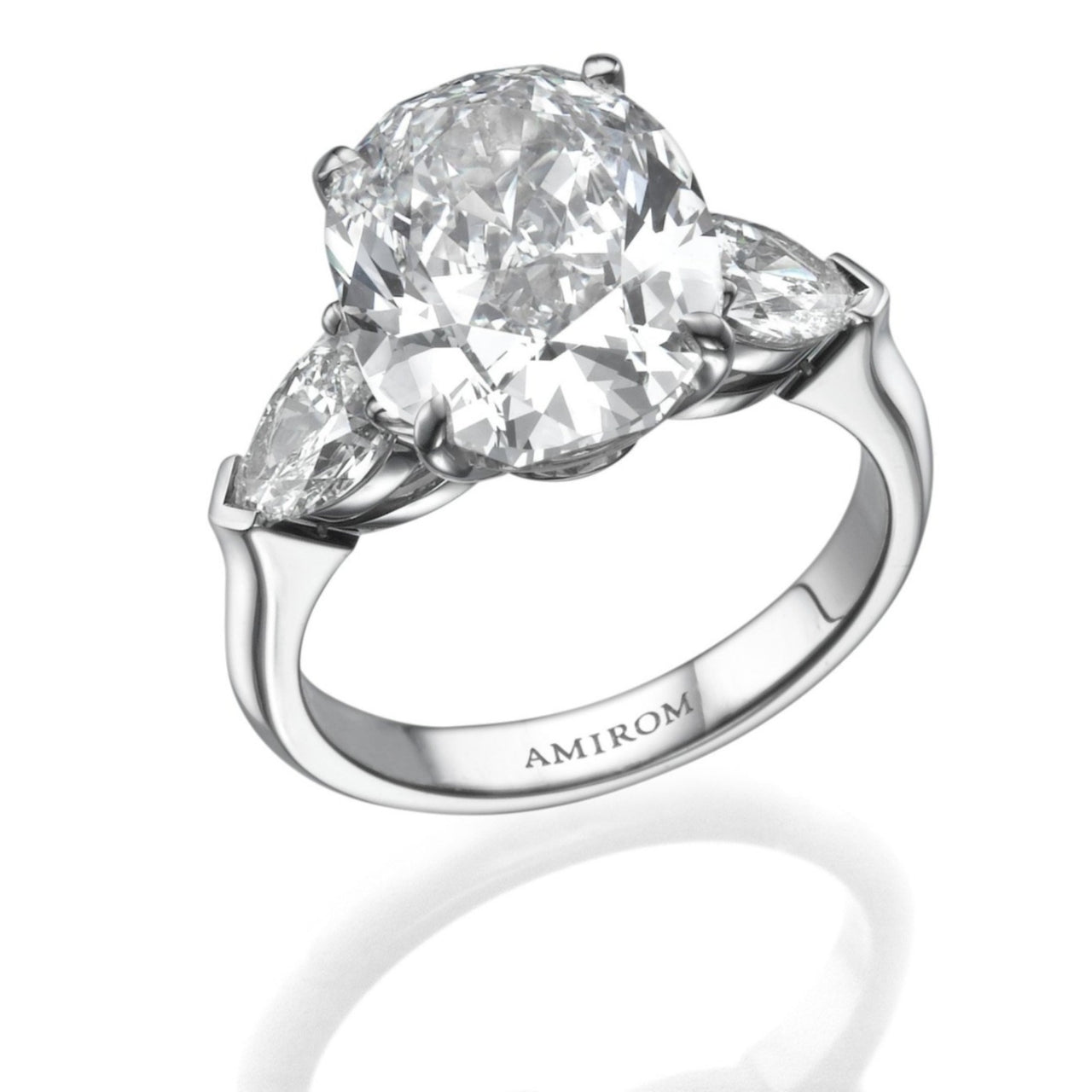 Product Description
The love of the visual impact of an Oval ring because of its elongated brilliant-cut shape and dazzling luster are fast becoming popular. Incredibly expressive and effective oval cut that looks great in modern stylish jewelry.
Two pear-cut stones on the sides are placed on the central diamond, which looks really impressive because of the right presentation and makes the stones sparkly even more. This highest quality ring is confirmed by a GIA certificate.
Gemstone: diamond 6.04 Ct.
Amount of Gemstones: 1 diamonds.
Diamond cut (Oval).
Certificate: GIA -

 

Color / Clarity: F VS2
Gemstone diamonds cut Pear: Color / Clarity: F VVS Ct. 0.61 total, 2 stones.
Total Diamond Carat Weight: 6.65 ct.
Diameter: 12.17 x 9.39mm.
Material: 18k white gold with rhodium plating.