Vintage Ruby and Diamond Ring
AMIROM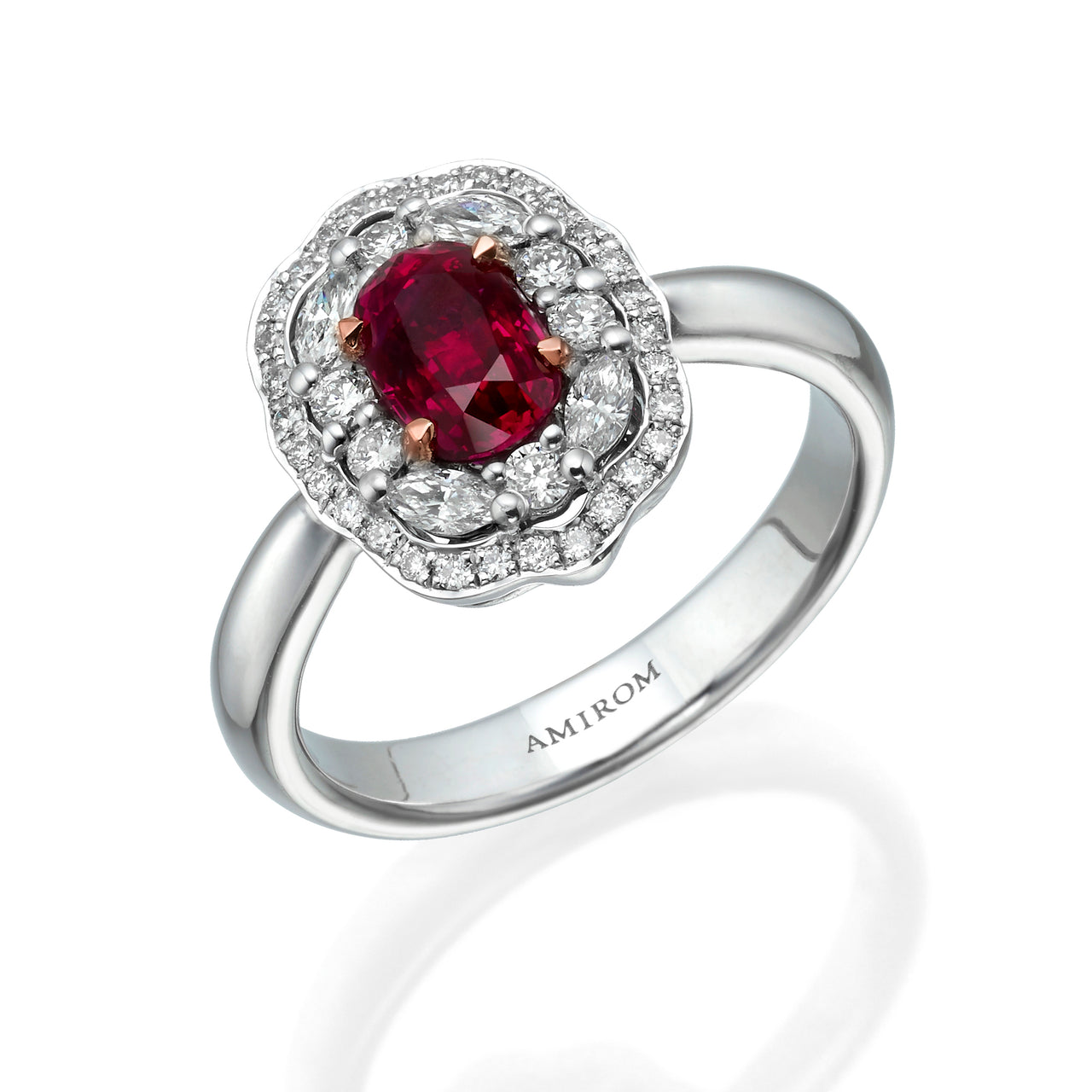 Product Description
This incredible design, inspired by the surrounding 40 diamonds, is carefully handcrafted by your choice.
A stunning vintage 18k white gold ring featuring one oval faceted cut and highest quality vivid red ruby.
Product Details
Cut: Oval.
Color: Vivid red.
Comment: Natural, not heated.
Origin: Mozambique.
Certificate: GRS.
Gemstone: Diamonds 40 pieces.
Diamonds cut Round and Marquise. Ct. 0.99 in total.
Diamonds: Color D-F / Clarity: VS-VVS
Material: Gold 18K.