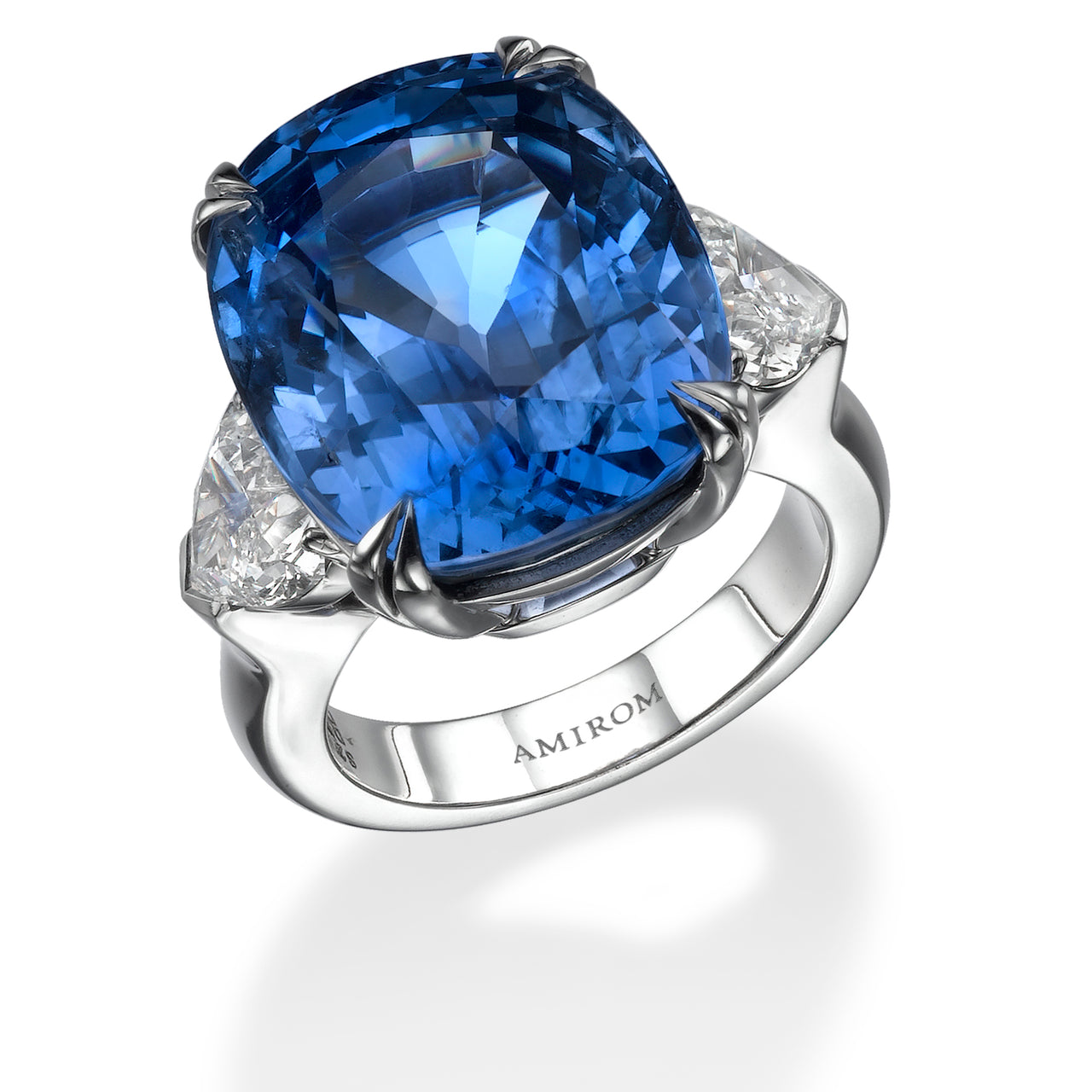 Product Description
This enchanting ring features of the heart cut diamonds, carefully handcraft for a captivating, nature-inspired look. Sapphires from Sri Lanka are truly a natural wonder. Their perfect aura and charming light play are what make that blue sapphire rings so incredibly gorgeous and special.
Product Details
Weight sapphire: 25.2 Ct.
Cut: Cushion.
Color: Blue.
Comment: Natural, not heated.
Origin: Sri Lanka.
Certificate: GRS.
Gemstone: Diamonds cut Hearts Ct. 1.85 total, 2 stones.

 

Diamonds: Color G / Clarity: VS / GIA certificate.
Material: Gold 18K.