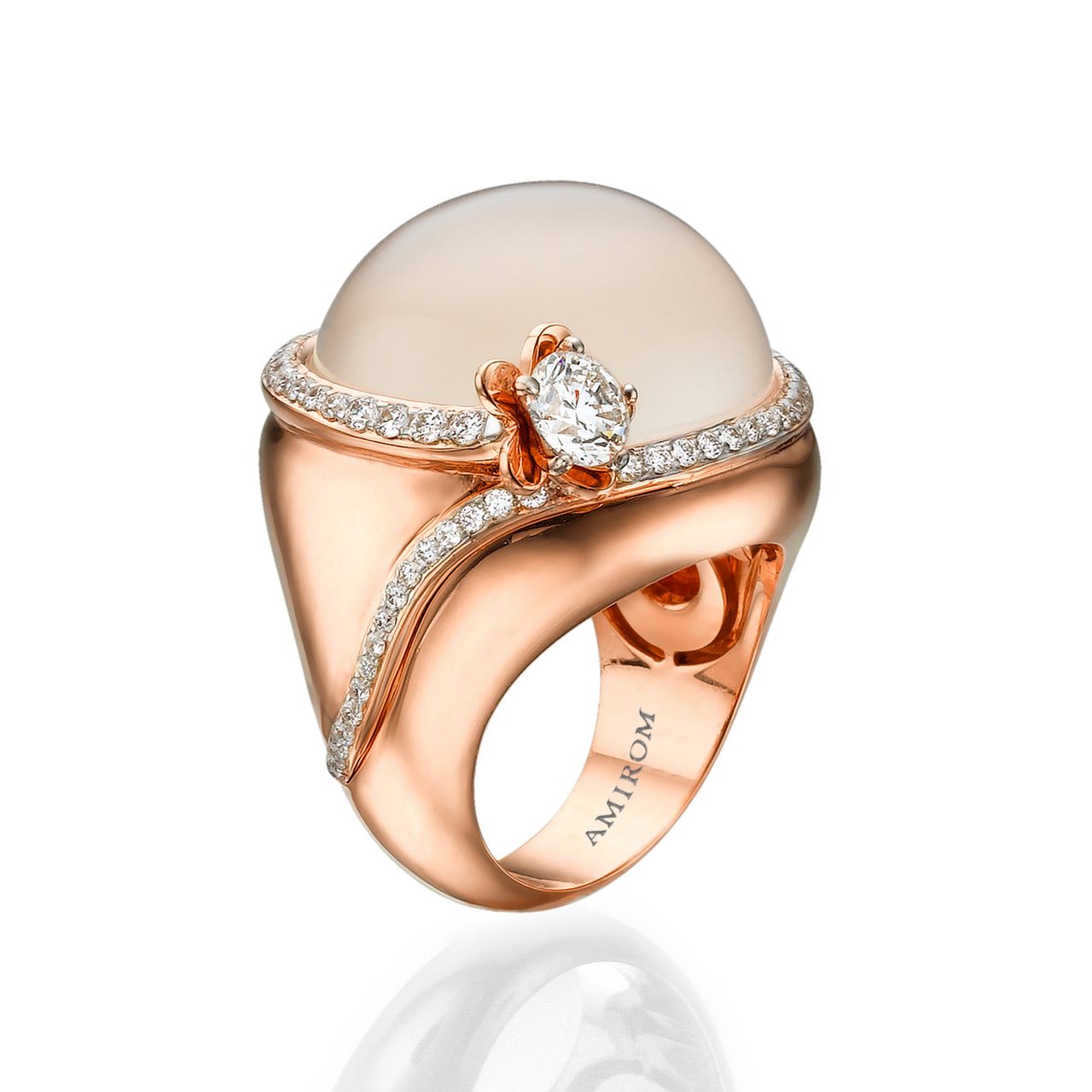 Product Description 
Vintage LaLee ring showcase of 14K rose gold band, rose quartz, and dazzling diamonds. Handcrafted in detail, the elegant ring presents traditional craftsmanship in a very modern way. Rose quartz is a central stone surrounded by sparkling diamonds. This piece of jewelry gives a romantic, subtly classic touch to any look.
Product Details
Material: 14k rose gold.
Weight: 23 grams.
Gemstone: diamond and quartz.
Rose Quartz 50 ct.
Amount of Gemstones: 92 diamonds.
Gemstones Cut: diamond cut (round).
Total Diamond Carat Weight: 1.25 ct.
Gemstone Color / Clarity: F-G VS.
Diameter: 15.3 mm.
Length: 63 mm.